As nossas Ladies Ganharam a Super Cup pela segunda vez consecutiva!
Our Ladies Won the Super Cup for the second time in a row!
Um jogo controlado deste o inicio como muitas situações golo, as chegaram ao primeiro golo através de um Canto curto rematado por Claudia Fidalgo e com um desvio subtil de Eva Van Velzen aos 18′.  O adversário nunca se deu por vencido e começou a pressionar mais mas as Ladies conseguiram sempre parar as investidas. O segundo golo aparece aos 36′ por Yanina Rojas a tirar o Guarda-redes do caminho e a rematar fortissimo para o fundo da baliza.
O adversário ainda reduziu para 2-1 através duma grande penalidade. As Ladies nunca perderam o real controlo do jogo e com uma superioridade de 60%-40% em posse de bola, conseguiram com naturalidade revalidar a conquista da Super Taça.
Parabéns a todas! Grande Jogo
---
A controlled game from the beginning with many goal situations, they reached the first goal through a short corner shot by Claudia Fidalgo and with a subtle deflection by Eva Van Velzen at 18′. The opponent never gave up and started to press harder but the Ladies were always able to stop the attacks. The second goal came at 36′ by Yanina Rojas, taking the goalkeeper out of the way and shooting into the back of the goal.
The opponent still reduced to 2-1 through a penalty shot. The Ladies never lost real control of the game and with a superiority of 60%-40% in possession of the ball, they managed to naturally win the Super Cup.
Congratulations to all! Great game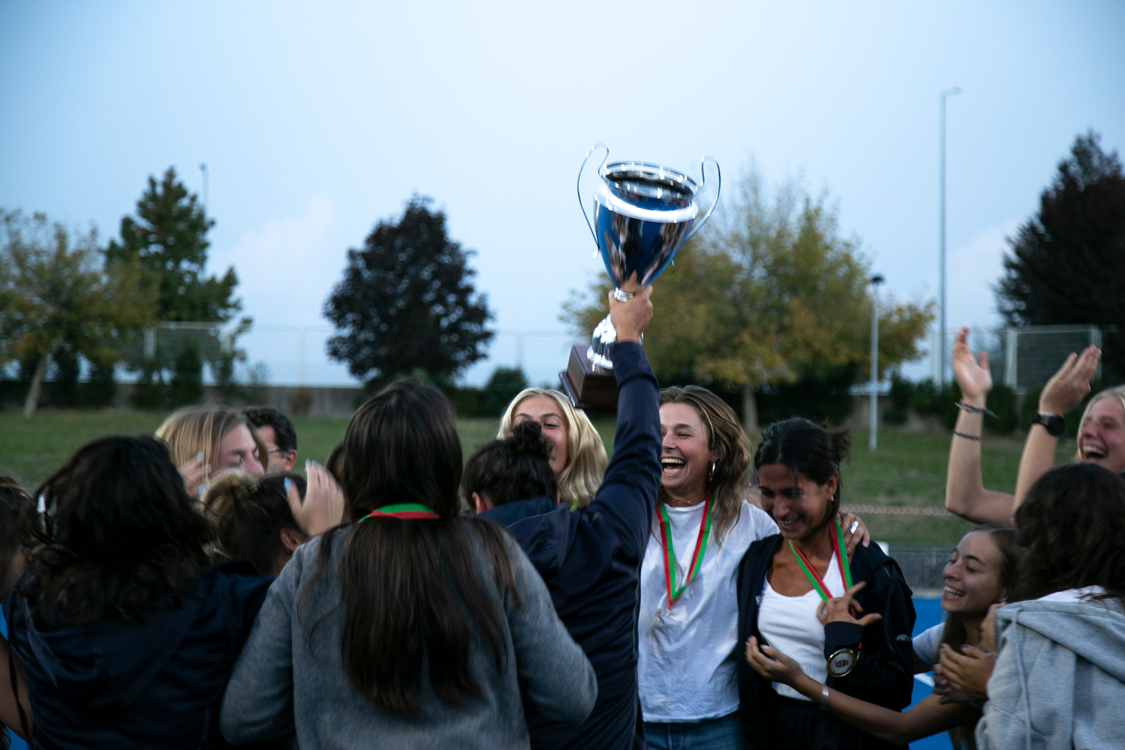 Fotos André Cardoso