A equipa das 'ladies' tem crescido dentro do clube de uma maneira simplesmente espetacular, sendo mesmo a equipa com mais sucesso nos últimos anos dentro do clube e no panorama nacional estando presente nas ultimas 20 finais ganhando 15.
Uma dedicação exemplar faz desta equipa um exemplo a seguir.
Contando com uma forte presença na equipa de jogadoras da seleção nacional (Seleção A, S21, s18 e ainda S16) esta equipa apresenta-se todos os anos como candidata a todas as competições em que participa.
The ladies' team has grown in the club in a spectacular way, being the most successful team in recent years within the club and in the national scene, being present in the last 20 finals winning 15 (Outdoor, Indoor, Cup and Super Cup).
An exemplary dedication makes this team an example to follow.
With a strong presence in the national team players (1st XI, U21, U18 and even U16) this team presents itself every year as a candidate for all the competitions in which it participates.
2023 Eurohockey Club Challenge III winners!!!!!
We have practices in:
Jamor (Outdoor) 
Wednesdays – 19.30-21.00
Fridays – 19.30-21.00
Estádio Nacional – Cruz Quebrada
https://goo.gl/maps/22Vgc2PXPAkuXozm8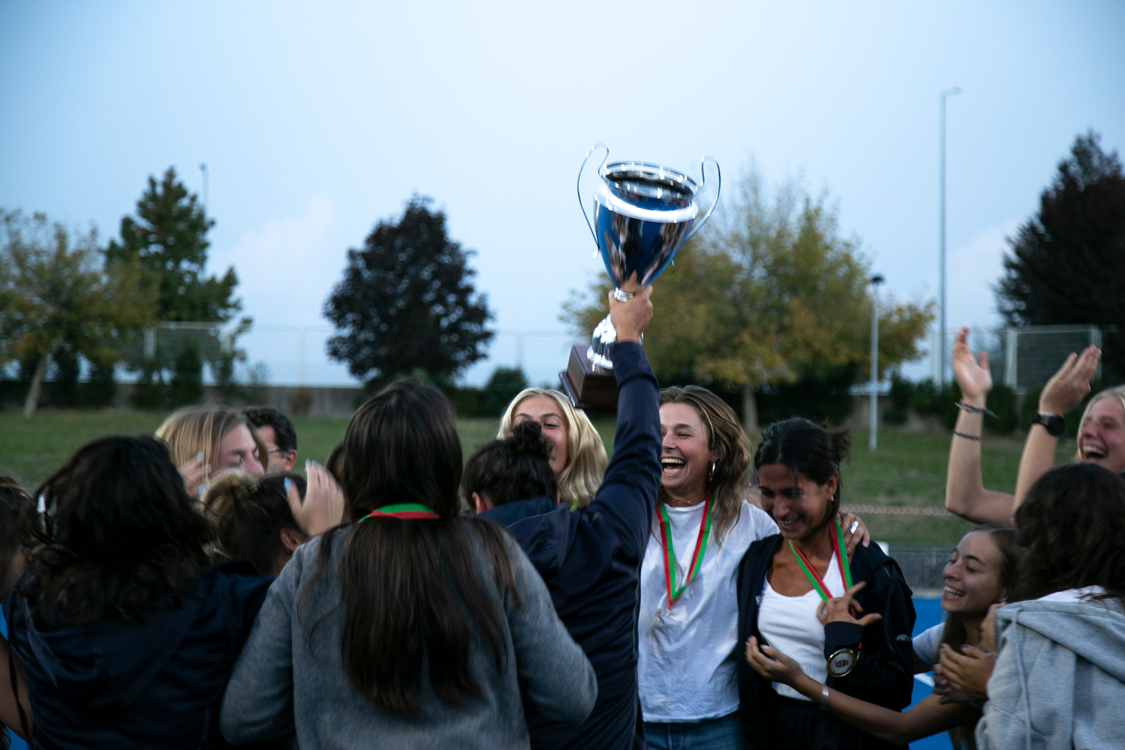 João Miguel Freitas