The day started with a match between our youngsters, which was played in very good spirits. We then held a brief prize giving ceremony where the U18 players were given their 3rd place medals and Vicente Mourão received his Best Player award from the previous weekends finals.
Then came the individual club prizes we award at the end of each season.
Most improved player: Joana Penetra
Most improved player: Vicente Mourão
Most improved beginner: João Burnay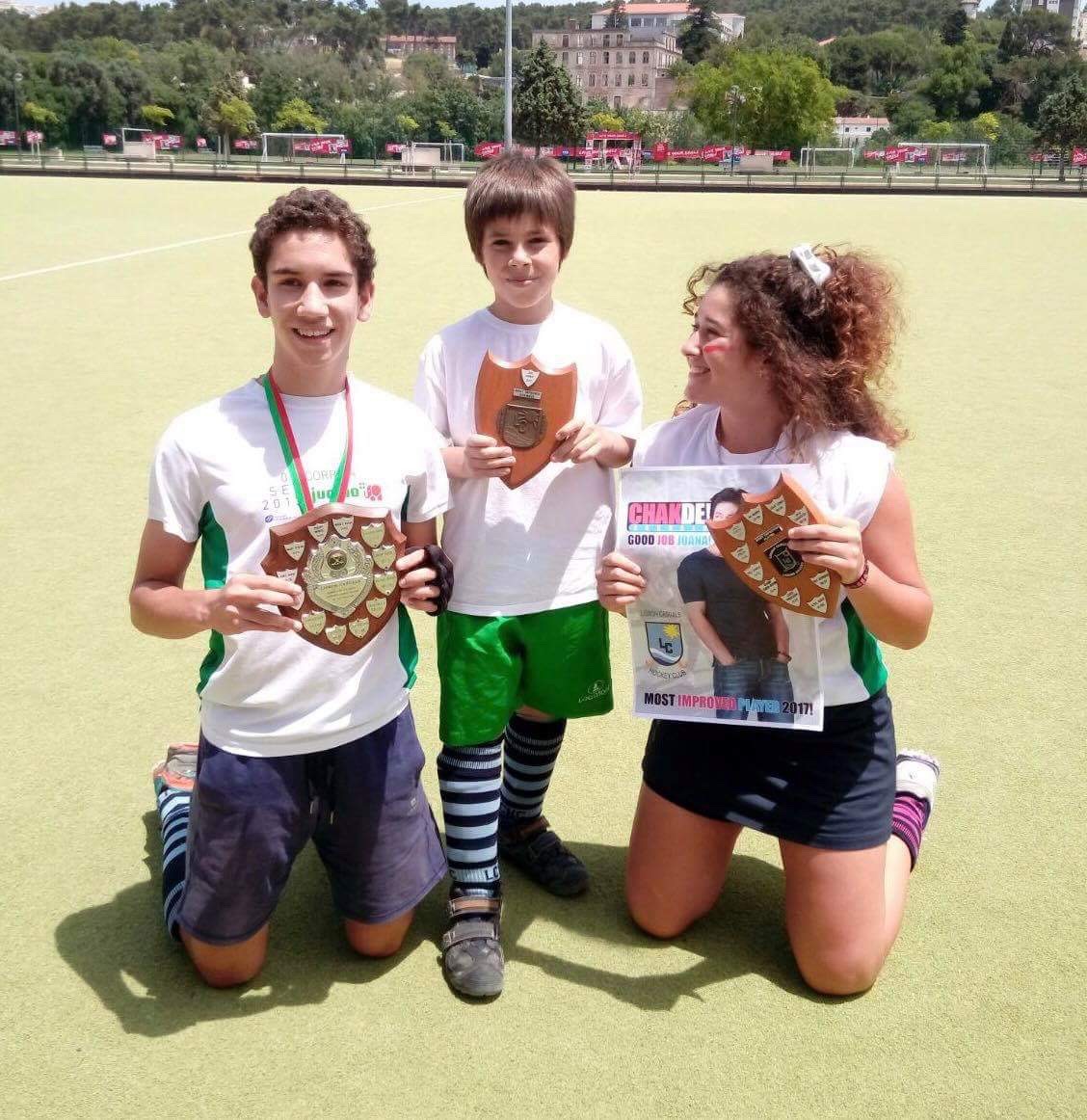 Next we had the much anticipated Cup matches.
First we had the Kuiper Cup where both teams flew in reinforcements from abroad. The Dutch were the stronger team in the first half, where Joe Kodde scored a cracker on his backhand that flew past the GK's head. In the second half the British were stronger and had multiple Penalty Corners that they didn't manage to put in the Dutch goal. Holland 1-0 Great Britain.
Then we had the Camões Cup where Fernando's Lusitanos were stronger than João Miguel's Caravelas and by half time it was 2-0 to the Lusitanos. But the second half saw a complete turnover of the run of play and the Caravelas managed to end the match with a 2-2 draw. We needed a winner so on to penalties we went. João Ralha was the unlucky player to miss his penalty which gave the Cup to the Caravelas. Caravelas 2-2 Lusitanos (2-1).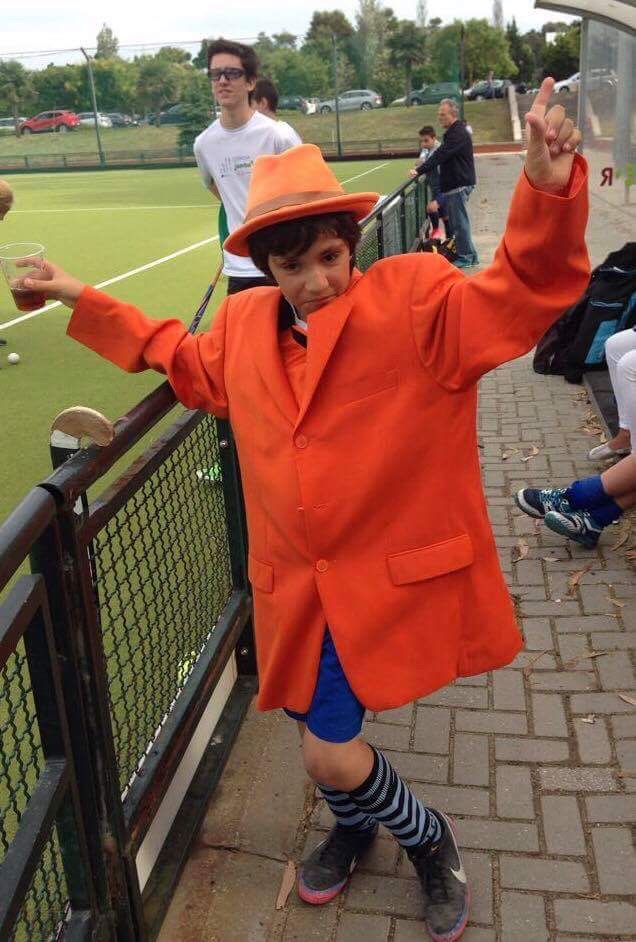 The day ended with the Pringsheim Cup with the Dutch facing the Caravelas. This was a tight match where the Dutch scored first with an attack down the right wing by Alexa Kodde who carried the ball on the base line and injects it towards the front of the goal where Philipp Ka calmly taps the ball in. The next goal also went to the Dutch, from a flick by Joe Kodde at a Penalty Corner. The final minutes were dominated by the Caravelas who were mounting on the pressure, but the Dutch held their ground and blocked all shots. With 3 minutes remaining, while the Caravelas where taking a shot at goal, Joe Kodde took a blow to the head which stopped play. It was decided to end the match with the current result.                                             Pringsheim Cup: Holland 2-0 Caravelas
– Lisbon Casuals HC